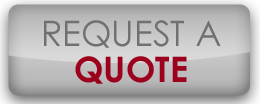 Secure (non-extractable) Document Distribution System
Zebra Print Solutions' unique eBook solution provides a secure (non-extractable) document distribution system. This instructional delivery platform enables virtual delivery of any standard material such as training or lab guides, handouts, videos, and much more.
Easily Migrate Existing Content
There is no need to reformat existing PDFs or videos. This means that migrating from a traditional printed format to an eBook is swift and seamless.
Flexible and Robust Student Note-Taking
Students may highlight and make notes anywhere on written pages or at specific points in time on videos. Our ebook solution can produce a print-ready summary of all notes along with the associated highlighted content. By printing this summary at the end of class, or saving it to a PDF, your students may produce their own customized key takeaway points document.
Brand Your eBook and Cross-Sell Additional Products
eBooks can be customized to include your branding, messaging and hyperlinks to revenue generating sites. For example, links can be provided to register for the next class, to order hard copies of the documents being used, or to order other products of the instructor's choice.
Reach More Students By Allowing Last Minute Registrations
Students can be added to eBooks on a moment's notice. This allows "for pay" training providers to capture important last-minute registrants and the revenue they generate. This flexible capture of last-minute registrants enables internal training departments to spread the cost of a class over as many students as possible, reducing the average cost per student.