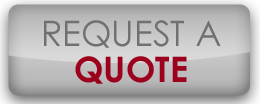 Zebra Print Solutions is more than a commercial printer, we are
your

partner for Offset, Digital and Variable Printing.
Our experienced and knowledgeable staff will help you determine the best printing solution for your projects. Our printing plant produces both offset and digital printing to afford you the best product at the most cost-effective price.
Offset Printing
Offset Printing is also called offset lithography, is a method of mass-production printing in which the images on plates are transferred (offset) to rubber blankets or rollers and then to the print media. The main advantages of offset print are high, consistent image quality, a wider variety of printable media, and lower cost per piece where the run length justifies the cost of making printing plates and other setup. Offset printing is mainly used for longer runs, envelopes and letterhead that needs to be subsequently laser printed.
Digital Printing
Digital printing refers to methods of printing directly from a digitally-based image. Digital Printing has a higher cost per page than traditional offset printing methods, but this price is usually justified by eliminating the cost of printing plates and other setup. It also allows for on-demand printing, short turnaround time, and even a modification of the image (variable data) used for each impression. The savings in labor and the ever-increasing capability of digital presses means that digital printing is reaching the point where it can match or supersede offset printing technology's ability to produce larger print runs of several thousand sheets at a low price. Digital print is mainly used for shorter runs, faster turnaround times, jobs that require a large amount of collation, and variable data (both text and images).
Variable Data Printing
Variable Data allows you to reach your market in a meaningful way with personalized printing. Variable-data printing is a form of digital printing in which elements such as text, graphics and images may be changed from one printed piece to the next, using information from a database or external file. For example, a set of personalized letters, each with the same basic layout, can be printed with a different name and address on each letter. Variable data printing is mainly used for direct marketing, advertising, invoicing and applying addressing on self-mailers, brochures or postcard campaigns.