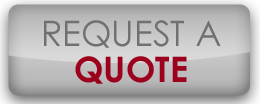 Web-based Ordering
MANAGE YOUR ENTIRE TRAINING MATERIALS FULFILLMENT PROCESS ONLINE
Store documents and kit content lists securely on a custom web ordering site that we build just for you. Order print, production and assembly as you need it and eliminate the need to store and ship vast amounts of materials. Private, secure online ordering gives you complete control over e-fulfillment, production costs and authorized users.
Best of all, you won't have to build your file online. Simply send us your files and we take care of the rest! Need to make a change? No problem! We'll take care of that too.
Automate Your Training Material Delivery
Fully automate your training material fulfillment with a direct interface to your Learning Management Systems (LMS) and/or registration system. Our advanced technical expertise working with many training registration systems provides a complete and seamless solution. No more last minute orders—we'll already know what you need!
We offer clients more – including technical expertise. We can design a solution that meets your specific needs, from file upload tools to custom ordering sites and more.
On Demand Print and Production
CALL US QUICK CHANGE ARTISTS.
You'll get flexibility and fast turnaround while maintaining all the control with our complete on-demand print and production services. From training manuals and user guides to binders and booklets, rapid change is easy when you partner with Zebra Print Solutions. And did we mention our 99.5% accuracy rate?
Forget about hidden fees or extra charges! Zebra Print Solutions' training materials solutions and document management services include:
File set up

New versions

File corrections

No rush order fees

Choice of your shipping vendor or ours

Customized web-based order entry portal
Best of all, you will never have to build your file online. Simply send your files and we take care of the rest while you focus on your core job function and reduce wasted administration hours.
Kit Assembly
DELIVERED DIRECTLY TO THE CLASSROOM
Accurate on-demand kit assembly takes you directly to the head of the class. Through sophisticated warehouse management tools and a highly-trained staff, your fulfillment needs are met with pinpoint precision. And as your central distribution point, you'll never have to coordinate multiple vendors again!
We can securely warehouse your materials and supplies, ensure sufficient inventory levels, and track each item including:
Course packs

Custom manuals

Facilitators guides

Handbooks

Workbooks

Handouts

Laminated learning aids

Posters

Brochures

Name badges

Table tents

DVD/CD duplication

Notepads

Pens and other promotional items
It all adds up to one thing—Zebra Print Solutions is your full service partner in ensuring successful and profitable training!
Worldwide Fulfillment
AROUND THE CORNER OR AROUND THE WORLD
Our integrated fulfillment technology enables us to achieve accuracy and efficiency while streamlining your costs. To ensure on-time and accurate delivery for international training sessions, we work with experienced in-country print partners that prepare your materials locally to avoid lengthy customs delays. Rest assured that your exact specifications are met, including specified versions and materials, required documentation, packaging requirements and more.
Our complete fulfillment solutions include:
Fast turnaround to accommodate last minute class registrations

Greater than 99.5% accuracy of received materials

Custom pick, check, pack and ship

Inventory management

Freight management, including international destinations